Washington State Department of Labor and Industries
www.lni.wa.gov
Washington State Department of Labor and Industries Overview
Washington State Department of Labor and Industries has 1.0 star rating based on 1 customer reviews. Consumers are mostly dissatisfied.

Rating Distribution

Recent recommendations regarding this business are as follows: "speak up".

Consumers are not pleased with Customer service and Website. The price level of this organization is high according to consumer reviews.
Media from reviews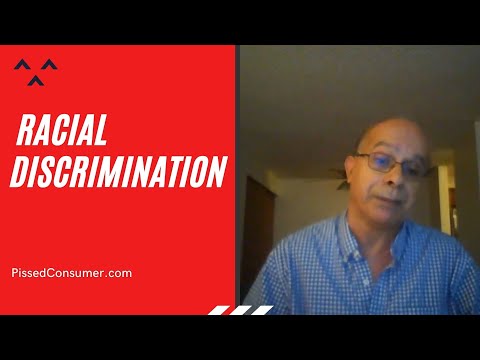 View all media ›
Washington State Department of Labor and Industries Media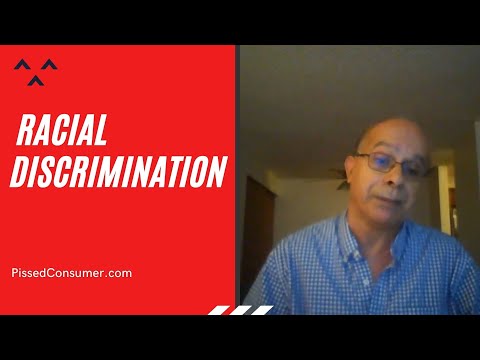 Featured
This review is from a real person who provided valid contact information and hasn't been caught misusing, spamming or abusing our website. Check our FAQ
Verified Reviewer
Racial Discrimination
Updated by user May 24, 2021
Nothing positive happened yet. They are still denying medical treatment.
They continue to deny ER visits. They are denying medication, walker, transportation and denying independent investigation request for my human and civil rights violations by Washington State Department of Labor and industries.
Updated by user May 24, 2021
I reached out to the department as well as the governor of Washington State and nothing has changed. Furthermore, the governor ignored my request for personal meeting.
In fact they are denying ER visits and denying transportation and medical equipment.
They responded to my complaints by lies. They refused to let an independent agency out of Washington state government to investigate my human and civil rights violations by the government agencies.
Original review May 24, 2021
Racism is damaging my physical and mental wellbeing. I have been experiencing systematic racism in every medical facility in Washington State. Racial discrimination was crystal clear among some doctors, emergency personnel, police officers, IMEs, clinics, hospitals and some of Washington state agencies officials. It is horrific to be vulnerable and in severe pain at the same time without any human rights and advocacy group support. Background: I was involved in a life threatening accident on 7/18/14 while on mandatory training with the DSHS. I was rear ended in a high speed auto accident while at a complete stop on I-5 N in the far right lane. My vehicle spun around into the 4th lane and got T-boned on the drivers side by another vehicle. I spun around again after the 2nd impact. My vehicle turned around 180 degrees based on the police report, witnesses, and WA State DOT cameras. I was unconscious after the 1st impact and regained consciousness sometime after the 2nd impact. I was lifted up from the seat and my vehicle was totaled. Racial discrimination was to blame for not receiving the necessary timely medical treatment. My country of origin, accent and skin color were always core for denying medical treatment. I am immobile and my symptoms are getting worse. I crawl on my hands and knees without any help. Doctors stated they cant help me and I have to live with the severe pain for the rest of my life and without any medication. I always get dismissed due to racial medical discrimination. I am becoming hopeless and helpless. I feel traumatized every time I go to a doctor or to a hospital due to vulnerability. I am always afraid to ask questions because of intimidation and fear of retaliation. Not only that, but I feel bullied, intimidated, dehumanized and humiliated. I feel death is imminent. I am traumatized to be around some doctors and at hospitals due to racial discrimination. I have been denied access to medical treatment by doctors and some Washington State government agencies, causing unreasonable misery and suffering. It was clear to me that some doctors intentionally withheld necessary medical care to satisfy and protect the system (Washington State Labor and Industries). Washington State government is abusing their power which caused medical neglect by denying proper and necessary medical treatment. Proper and necessary medical treatment was denied based on my country of origin (Palestine). Work related injuries were denied, minimized or ruled as preexisting conditions based on racial reference (Palestinian from Gaza). Treatment authorization has been prolonged, denied, interrupted or on hold; diagnosis has been ignored or denied but not in writing thus denying me the ability to appeal. I have complained to former presidents, senators, governors, legislators, unions and state agencies, human and civil rights agencies but always received either deaf ears or no action. I was told that I dont represent a large group so it isnt worth fighting Washington State. The more I advocated for myself, the more I became a target for punishment and retaliation. I often questioned decision-makers and authorities for the inhuman treatment I received during the whole ordeal. I received threatening letters from LNI officials. I was referred by some Washington State agencies for personal history investigation as a result of speaking up. Medical evidence was intentionally omitted by claims managers in order to deny medical treatment. Some doctors made their threats in writing in their medical reports. State officials threatened me in writing because I spoke up. Animals are treated better than I am. They consider me a third class after human and animals. I have been instructed not to call 911. I was told it is illegal to sit on a sidewalk during a medical emergency. I was circled by five police vehicles because paramedic personnel called the police on me without any reason. I was told by numerous hospital ERs that they cant help me unless I am dying or dead. I was told by emergency personnel that there is no medical emergency if I can talk. Furthermore, they said the fact that I lived for seven years after the accident means I am not dying. Therefore, it is not a medical emergency. Puget Sound Fire Department captain Mark Lyons, told me that the police has to come to my apartment before ambulance or fire trucks. I was told by medical providers and court judge to go back to my country. I want Washington State government to stop discriminating against me because of my country of origin (Palestine/Gaza). I want the government to authorize the proper and necessary medical treatment without interruptions. I want an independent entity to investigate Washington State agencies frequent violations of basic human and medical rights. I urge you to step in and stop this systemic violation of my medical, human and civil rights by Washington State government agencies. upuss
Preferred solution: I need proper and necessary medical treatment authorized. I need an independent investigation of my human and civil rights violations committed by Washington State government agencies.
User's recommendation: speak up
Companies Similar to Washington State Department of Labor and Industries
Thank You for Your Reply!
Thank You for Your Reply! We are processing your message.
11Thank You for Your Submission
Your comment is successfully posted.
Washington State Department of Labor and Industries