Quality Auto Parts Canada
qualityautoparts.ca
Quality Auto Parts Canada Overview
Quality Auto Parts Canada has 1.3 star rating based on 5 customer reviews. Consumers are mostly dissatisfied.

Rating Distribution

Most users ask Quality Auto Parts Canada for the refund as a solution to their issues.

Consumers are not pleased with Customer service and Discounts and Special Offers. The price level of this organization is high according to consumer reviews.
Media from reviews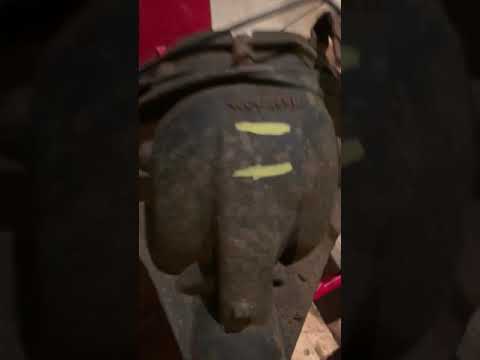 View all media ›
Quality Auto Parts Canada Media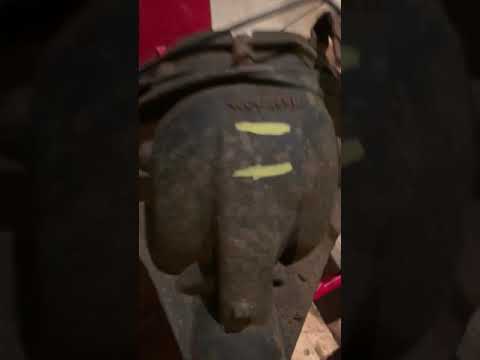 Shane S Eqd
This review is from a real person who provided valid contact information and hasn't been caught misusing, spamming or abusing our website. Check our FAQ
Verified Reviewer
Junk passed as oem approved
Order a rear end assembly, for 2012 Silverado when was received was rusted, the yolk loose as *** ring and pinion gear garbage, spline gear making noise, drums rusted on and seized etc BUT this is an OEM approved part.. tried calling got the run around and was told multiple time the bearing brakes brake drums not covered.. BUT they said was covered from hub to hub. Sent email and pictures multiple times and told they never received and they don't work there. And in same breath have pictures. Had to rate as 1 because zero not option
Cons:
Big rip off should have checked the reviews
Reason of review:
Bad quality
Preferred solution: Full refund
Rear end differential
Part deliver, play in ring and penion, drums on and flakinf off. No resolution.
Cons:
Junk when you order parts
Reason of review:
Bad quality
Resolved: Piece of crap for 1k
Updated by user Dec 03, 2019
Original review Sep 30, 2019
Ordered 2012 differental, when received was a big piece of rust. Every bushing and bearing worn out. When called to have picked back up got the run around by 4 people that told me was what ordered. And that it was oem . BS . Still waiting on call back..
Cons:
Could have got at junk yard myself
Not what you order
Reason of review:
Bad quality
Preferred solution: Full refund
What a joke!
I ordered a transmission for my daughters jeep paid $1700.00. Once the part was shipped to my mechanic who was backed up for about a month. When they got to my vehicle the wrong transmission was shipped (after multiple conversations and VIN check with my mechanic). I then called to get this matter fixed and was informed that the warranty was expired and would have to pay to have the wrong part shipped back to their warehouse. I then informed them that this was unacceptable and they needed to make it right. This matter was never resolved to my satisfaction. After a very disgruntled call to them ( I threatened to shove the wrong transmission up someones *** I received an email trying to get matters resolved. Please keep in mind that I work out of town 3 weeks a month. I finally had time today to talk to someone and was informed that all the warranty had expired and they would not take the wrong part back but I can try to sell it to a junk yard and get money back on it. Then they offered to sell me a second transmission. At this point I informed them that i would actually shop with a company that stands by their products they sell and know what customer service is. If I could give negative ratings i would.
Cons:
Very poor customer service
Reason of review:
Return, Exchange or Cancellation Policy
Preferred solution: Full refund
What call these guys again
Trying to buy a Jeep YJ hardtop this guy calls me back says he has one in my state quotes me a price calls me back the next day and says the one he quoted me it was damaged but for $500 more he can get me another one I'm pretty sure they don't know what the *** they're doing I guess I just don't trust him sure won't waste my time doing that again
Reason of review:
Pricing issue
Anonymous
Toronto,
Ontario
Quality Auto Parts - Auto Part Review from Toronto, Ontario
Poor customer service. I called earlier and got a quote for a part, later on I called again to find out price for some other parts and guy said that they don't carry this parts whatsoever. After I said I got a quote and that you have part in stock he said to call another number. I said I prefer to call this general number and the guy got upset and ask if I speak English and said "You know what, I am not selling you anything go and find your part somewhere else" and hung up. Wow haha I never experienced something like that, awful, awful customer service.
Reason of review:
Order processing issue
Anonymous
Charlottetown,
Prince Edward Island
Rear Carrier Assembly Review from Charlottetown, Prince Edward Island
Quite honesty the absolute worst experience I have ever had dealing with a company. I ordered parts. They arrived at two different times over three weeks apart. The paperwork said they were correct parts. None were correct. One was rusted junk. My car was apart so I reordered the parts and paid for them. Four weeks later wrong parts sent again. I have made over 50 phone calls. Will not refund my money. Will not accept parts back. They lie no o e speaks English that you can understand. They misrepresent what they do. It us impossible to speak to a manager They lie. They overcharge. They don't know anything about parts. Worst experience ever. I have contacted my credit card company. I have contacted the BBBin their area. DO NOT purchase from them I hope that they go out of business. They are actually a company called S4. Located in India.
Reason of review:
Not as described/ advertised
Companies Similar to Quality Auto Parts Canada
Thank You for Your Reply!
Thank You for Your Reply! We are processing your message.
11Thank You for Your Submission
Your comment is successfully posted.