List Of State Attorneys General Contacts
Who Is State Attorney General?
In the USA the state Attorney General is the chief legal officer of a state who represents the government in litigation, serves as legal advisor to state government agencies and legislatures, ensures that rights and interests of people are protected in a proper way.
What Does the State Attorney General Do?
The state attorney general duties may vary from state to state, but basically include:
representing the state and its agencies in civil actions;

acting as public advocate in areas such as child support enforcement, consumer protection, antitrust and utility regulation;

assisting and coordinating statewide programs;

penforcing federal and state environmental laws;

handling criminal appeals and serious statewide criminal prosecutions;

operating victim compensation programs.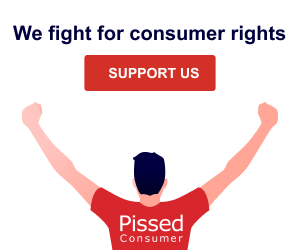 More Related Topics:
How to Contact State Attorney General?
How to File a Complaint with the State Attorney General?
Visit your state's Attorney General's website.

Find the complaint form. Most consumer complaints are handled online. If you don't want to file online, you can download, print, and mail in your complaint form.

Fill out the form. The more details you can provide, the more effectively your complaint can be reviewed. Include:

Your name, address, and contact information (phone and email), as well as the name contact information of the business or individual you're filing a complaint against.

A detailed description of your complaint: when and where the purchase or agreement took place, some specific information as a model or serial number, your account number. The method and amount of payment.

The desired resolution of your issue.

All the actions you have taken to resolve the dispute, including the names of people you spoke with.

Attach all the necessary documentation: copies of all receipts, contracts, warranties, correspondence. Keep copies of all materials including your letter to the Attorney General.

Send the complaint documents to the state Attorney General's office address. You may also send a copy to the business. Sometimes that's all you need to resolve the dispute.
Instructions and Important Information
Many states require that you should contact the business before filing a complaint. You need to give the company a reasonable amount of time to resolve the issue. If the company hasn't responded to you after two weeks, then contact your state Attorney General.
If you are not sure whether to send a complaint to the office of the Attorney General, call their office. The office can determine whether there is a sufficient basis for action by the Attorney General.
What Types of Cases Does the State Attorney General Office Handle?
Here are some examples of circumstances to file a complaint:
huge billing issues;

warranties;

tax fraud scams;

health care complaints;

privacy violations;

consumer complaints;

illegal wage practices etc.
Depending on your state's laws, your complaint may be transferred to an agency that specializes in the area of the complaint.
The Attorney General cannot represent private citizens in court or to defend an individual. If you need legal advice or representation, consult a private attorney.